How to change your Instagram Email Address
Before you learn how to change the email address in Instagram, here are some important things to know: It is very important for all social media users to secure images and data. It is not uncommon for personal accounts and information to be tampered with or for data to be lost.
For individual data protection, it is essential to always keep the account information up to date. One element that both locks and secures your account is your email address. Fortunately, the Instagram platform allows you to change your email address quickly and easily.
If you have lost the e-mail address you used to register or if you want to replace the original address with a new one, you can do this in the mobile app on your cell phone. The reasons for which the change is made are diverse and insignificant at the same time – the process always remains the same.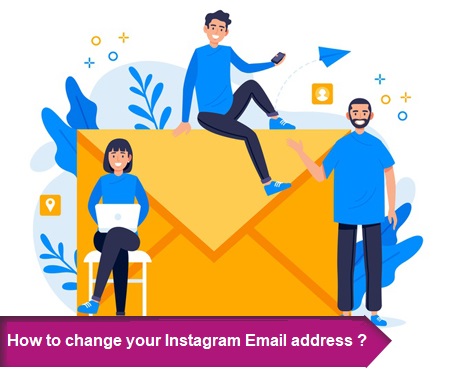 Which email address should you use?
If you have any problems with your Instagram account, it is important to renew your email address without delay. Otherwise you could lose control of your profile and your data.
However, many Instagram users tend to give an incorrect or old email address because they are reluctant to enter their new contact details into the system. But even if it may initially seem sensible for reasons of data protection, incorrect information can lead to problems in the future – should your account, for example, be tampered with.
Therefore, the email address should always be correct and up-to-date when you renew. There are two ways of changing the email address:
Step-by-step instructions on how to change your Email-Adress on Instagram
You can carry out the following instructions using the mobile app as well as the desktop version, the process remains basically the same.
Change it via the profile
Go to your Instagram profile and select "Edit Profile" from the menu.
You can find your email address under "Personal Information".
First make sure that the new email address you want to enter is correct.
You can replace the old email address by tapping it.
Enter the new email address and then select "Done".
Instagram will now send you a confirmation to the new email address. Please make sure you have received this.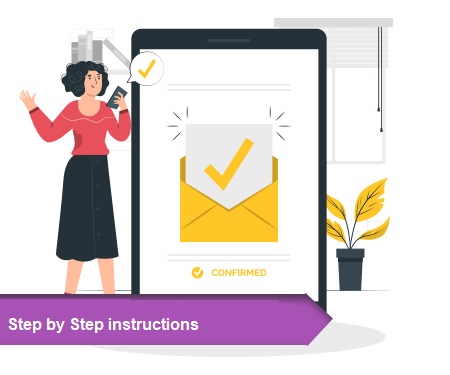 Change email address on Instagram without logging in
You can also change your email address without being logged into Instagram. However, please make sure beforehand that you have access to either the e-mail address or the telephone number with which you registered at the time. Otherwise you risk losing your account and all related data.
The following instructions are a little more complex than the first method, which only works if you are already logged into your profile. But if you don't come back into your profile, this is your only option:
Go to the Instagram login area.
Select the "Forgot Password" option.
Select "I need additional help" from the new menu. You should now see some instructions.
You will now be redirected back to Instagram, where you will have to enter your username, telephone number or email address.
Wait for Instagram to display the password change area.
Follow the instructions on the new page until you have to confirm your email address.
Now replace the old email address or telephone number with the new one.
Confirm the details and you're done!
Both methods of changing are quick and convenient. However, if you are logged into your account, the first option is recommended. Otherwise, apply this second one.
If you have additional problems, go to the Instagram help page. There you will find the steps to restore your Instagram account.
BONUS TIP: If you want to grow your Instagram Account with new followers, Get more Instagram Followers here.
Choose your Instagram Growth Plan