Why should you buy Spotify Followers?
The more followers you have on your Spotify artist profile, the more likely it is that more people will see your songs. If you buy Spotify Followers there is a greater chance that your music will be clicked on by more people than before after uploading it. It is a great way to grow your reach and fame and benefit from the Spotify algorithm. If you have thousands of new followers, your profile seems more attractive to others what will make them follow you as well. By buying Spotify Followers you have laid the perfect foundation to get started on Spotify. Our service includes real followers from all over the world, mostly from America and Europe. The competition is huge, so start now and stand out from the crowd!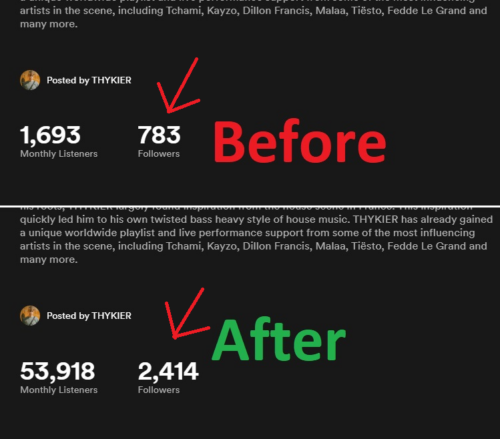 What Customers say about us
I am a lifetime customer because of your incredible Spotify Services. The artists I manage are receiving more Followers and Streams because of you ! God bless you !
Outstanding service. Followers came in quickly and when some dropped after months I sent a refill request and you kept your promises. Well done, guys !
FAQ - Most Frequently asked questions